Dear ,
For the past 11 years, ANSWER has been a leading force in the struggle against war and racism, and for social justice. Our work has been possible through the steadfast commitment of our volunteers and the financial contributions of supporters like you.
New struggles invariably propel new layers of activists into motion. ANSWER has been as an invaluable resource for this new generation of organizers, providing leadership, experience and skills to help them build the people's movement.
Please take a moment to read their statements below, and show your continued support for our mission.
Thanks to a generous gift from ANSWER organizer and educator Jane Cutter, donations received by Dec. 31 will be matched dollar-for-dollar up to $5,000. Donors who give $50 or more will receive a copy of Richard Becker's "Palestine, Israel and the U.S. Empire" as a thank you gift.
As a National Board Certified bilingual teacher, I am well aware of the impact that my teaching has on children. As an activist, I also understand that the decisions and priorities of politicians have a massive effect on my students' education. I fully support ANSWER and often take my students and their families to events because I know they can only guarantee the right to the quality education they deserve by fighting for it in the streets.

Antoinette Marquez, San Francisco
I became an ANSWER organizer back in 2006 following a presentation on the government's spending on the war machine. I was inspired to stand up and take action, and started promoting the March on the Pentagon on my college campus. It was a deeply empowering experience to talk to people about the issues that affect our communities -- the lack of health care, affordable housing and access to higher education -- and bring people together to organize to fight back.

Elizabeth Birriel, New York City
The ANSWER Coalition has been, and continues to be, on the front lines in the fight against racism. From the Jena Six to Trayvon Martin and innumerable police brutality struggles around the country, ANSWER has never stopped raising its voice in the struggle against racism. When it comes to linking the struggles against militarism, poverty and racism, ANSWER has no peer in the struggle.

Eugene Puryear, Washington, D.C.

ANSWER was and still is the leading organization at the front lines of the anti-war movement since Muslims and Arabs came under attack after 9/11. ANSWER has pushed the Palestinian struggle to the fore, and has long been an ally to the Palestinian people. As a Muslim Palestinian woman, I can't think of a better organization that stands in solidarity of all oppressed people around the world and is so determined to fight back.

Eman Khaleq, Los Angeles

Before meeting ANSWER, I was angry at the racist attacks happening in my community but, on my own, I lacked the support and experience to take action. ANSWER is committed to building a people's movement that connects the struggles for international solidarity, social justice, education and equality as a part of a wider struggle against U.S. imperialism.

Michelle Schudel, San Francisco
As immigrants, my family and I have had to deal with racism, discrimination, and many hardships as a result of government policies. You feel isolated, like there's no one out there to support your rights. That's why I am proud to have been organizing with ANSWER for several years now, having been involved in the forefront of many struggles, including the struggle for immigrant rights. ANSWER means everything to me and my family.

Orlando Pardo, Los Angeles

Not only has the ANSWER Coalition played a key role in fighting against U.S. imperialism, but they have become part of our community. A leading organization in the struggle, ANSWER has helped me see the movement in the United States as an integral part of the worldwide movement of all oppressed peoples. We are not alone in this fight, we are standing together with all working and oppressed peoples.

Abraham Marquez, Los Angeles

The most inspiring thing about the ANSWER Coalition is its ability to attract, motivate and train the next generation of anti-war and anti-imperialist fighters. Organizers have done an amazing job at developing the critical organizing skills of youthful activists -- from Flatbush, Brooklyn to East Los Angeles. So many of us have been touched and look forward to continuing to build our network of fighters for peace and justice in 2013.

Danny Shaw, New York City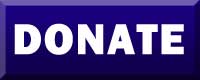 Do you like this post?