Iraq vet: "Why I'm helping soldiers refuse combat in Afghanistan"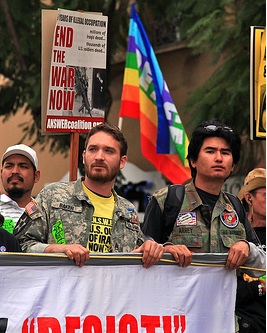 Do you like this post?
---
Donate to the Movement Against Trump
Volunteer - Get Involved Today
NYC Liberation Mic: PRIDE in Resistance!
New York, NY
June 23 at 07:00 PM
---
New Haven Party for Justice! Support ANSWER Organizer Norman Clement!
New Haven, CT
July 01 at 07:00 PM
---