Iraq vet: "Why I'm helping soldiers refuse combat in Afghanistan"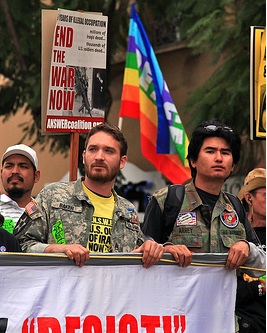 Do you like this post?
---
Donate to the Movement
Volunteer - Get Involved Today
March 16: National March on Washington!
Feb 23 Coordinated Actions: No War on Venezuela!
,
February 23 at 09:00 AM
---
SF March & Rally "Hands Off Venezuela!"
San Francisco, CA
March 09 at 12:00 PM
---