Iraq vet: "Why I'm helping soldiers refuse combat in Afghanistan"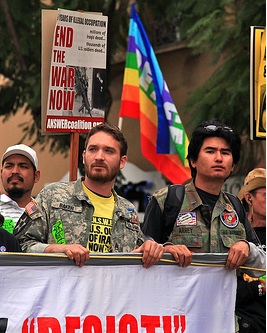 Do you like this post?
---
Donate to the Movement Against Trump
Volunteer - Get Involved Today
NYC Liberation Mic: a Celebration of Herstory!
New York, NY
March 24 at 07:00 PM
---
Forum: Is the Trump regime planning a new Korean war?
San Francisco, CA
March 24 at 07:00 PM
---
Fundraiser to Defeat the Trump Program
San Francisco, CA
March 25 at 04:00 PM
---