Transportation to Mar. 19 San Francisco March and Rally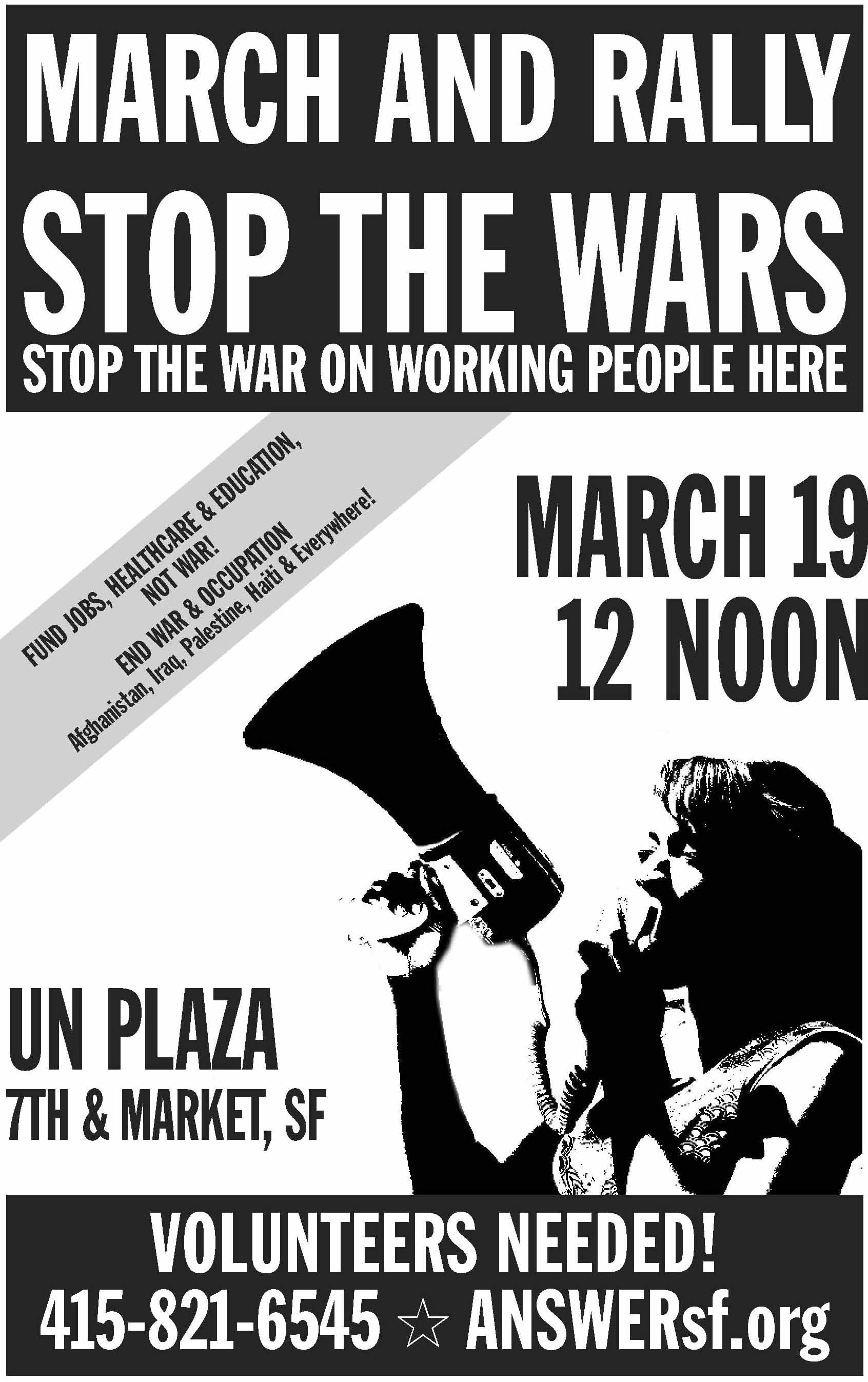 Do you like this post?
---
Donate to the Movement Against Trump
Volunteer - Get Involved Today
Pittsburgh: May Day - Full Rights for All Immigrants Now! ¡Un día sin inmigrantes!
Pittsburgh, PA
May 01 at 02:00 PM
---
ANSWER LA May Day Contingent!
Los Angeles, CA
May 01 at 11:00 AM
---
May 1 Action - A Day Without an Immigrant + Volunteer Sessions
San Francisco, CA
May 01 at 11:00 AM
---