Transportation to Mar. 19 San Francisco March and Rally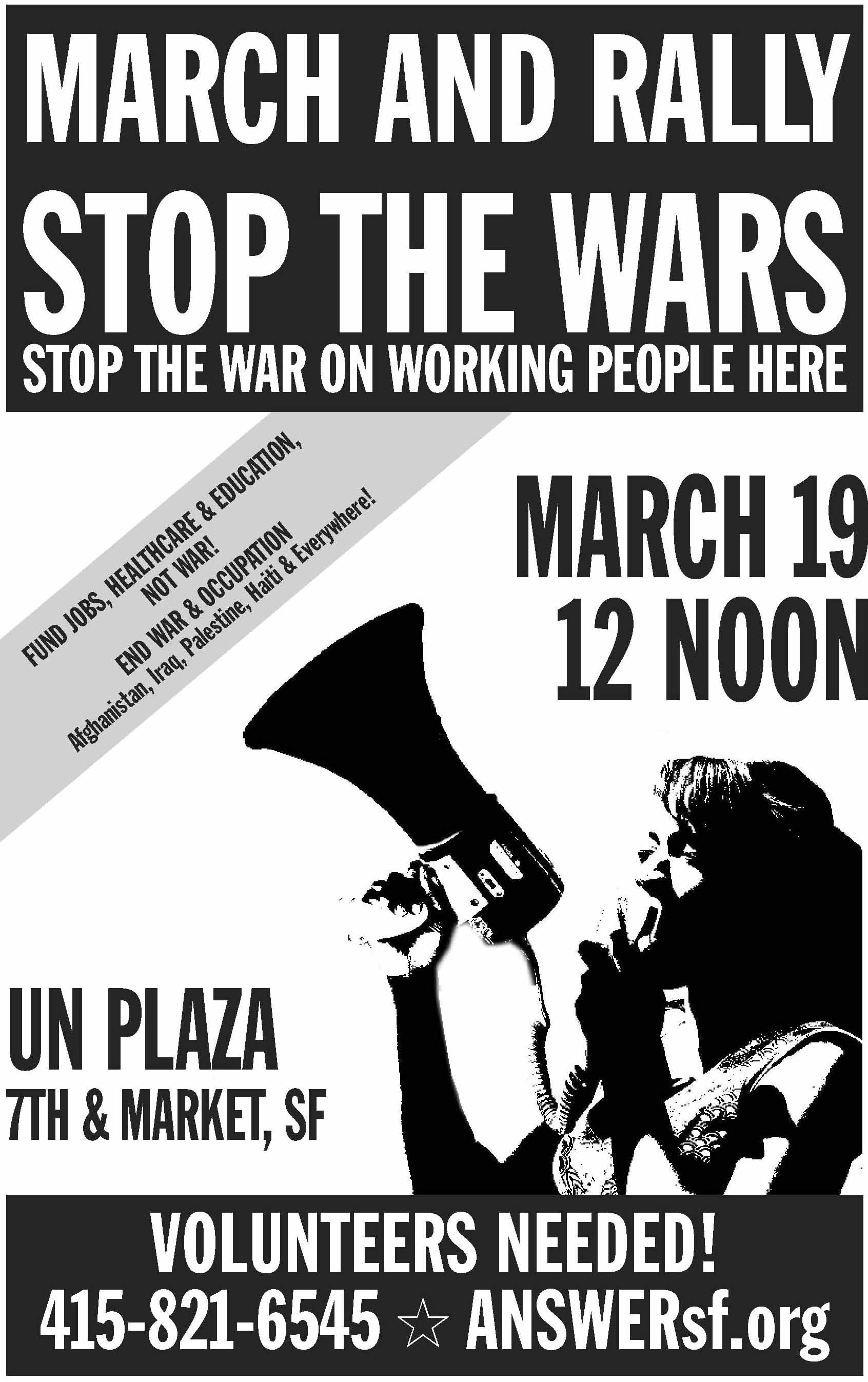 Do you like this post?
---
Donate to the Movement Against Trump
Volunteer - Get Involved Today
Support Palestine in D.C.! Protest AIPAC!
Washington, DC
March 26 at 12:00 PM
---
New Haven Rally & Press Conference: Drop all charges against Norman & Nate!
New Haven, CT
March 30 at 09:00 AM
---
NYC Liberation Flicks: No Mas Bebes
New York, NY
March 31 at 07:00 PM
---