Although the ANSWER Coalition's permit at Freedom Plaza for a large-scale Speak-out of the Unemployed for Jobs and Justice was revoked in December 2012, the Coalition organized to get its message out all over the Inaugural Parade route in Washington, D.C., on January 21.
Nearly 1,700 people carried beautiful ANSWER Coalition placards that read: "Dr. King's Legacy: Jobs Not War!"
ANSWER Coalition organizer Eugene Puryear explained the purpose of the mobilization over a loudspeaker. He said the people of this country need jobs, they need an end to foreclosures and evictions, and they need an end to the outrageous student debt crisis that leaves millions of students owing $1 trillion to the bankers.
Puryear told the crowd: "Unemployment among young people, including students who have graduated from college and owe huge debt to the banks, is a national scandal." He stated that the ANSWER Coalition is calling for the government to cancel student debt payments. "The bankers' criminal conduct and greed caused a deep recession that has left millions of young people either unemployed or stuck in jobs that pay poverty wages. Why should the banks get bailed out while we are left with staggering debt to the same banks?" Puryear said while speaking to people on 14th St. along the inaugural parade route.
The ANSWER Coalition's "Jobs Not War" placard was highly visible in the front rows of the Parade route between 15th Street and 10th Street, and continuing further east.
"Drone Strikes = War Crimes" was another ANSWER placard. More than 3,000 people, including a large number of civilians, have been killed by U.S. drone strikes in Pakistan, Afghanistan, Yemen, Somalia and other countries. The U.S. government is the only regime in the world that openly boasts of having secret "kill lists" and a policy of assassinations throughout the world.
Honoring Dr. King's true legacy means to agitate, organize and mobilize, and build a grassroots movement that opposes imperialist war abroad while fighting for social and economic justice at home. That was the message of the ANSWER Coalition today at the Inaugural Parade, and it was a message that was embraced by a big sector of those present.
Please help continue the important work of the ANSWER Coalition by making an urgently needed donation today.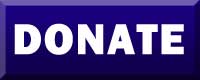 Do you like this post?