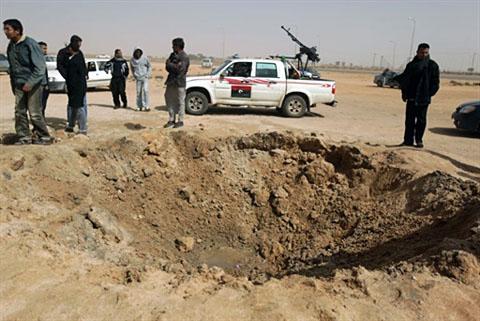 JULY 30 • SAT • 5 pm AT THE RIVERSIDE CHURCH, Assembly Hall
122nd St & Riverside Dr, NY, NY   (Enter at 91 Claremont Ave entrance)  
Hear former U.S. Congressperson Cynthia McKinney, recently returned from leading a delegation to Libya during the U.S. bombing, and former U.S. Attorney General Ramsey Clark, Akbar Muhammad & other leading opponents of the U.S. war on Libya along with video footage.
Meeting is organized by the Riverside Church Prison Ministries and Stop the War on Libya Coalition: (List in formation) AMA American Muslim Alliance, American Muslim Task Force, Nation of Islam, Freedom Party, Answer Coalition, Black Is Back Coalition December 12 Movement, The Dignity Delegation, International Action Center and others.
Do you like this post?