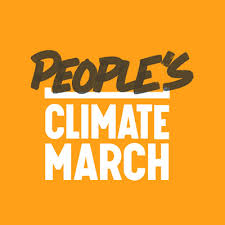 Sunday, Sept. 21
11:30 a.m.
Assembly Location: Central Park West, between 65th and 86th streets
End Location: 11th Ave. in the streets between 34th Street and 38th Street
New York City, N.Y.
Click here to visit the official website of the march
The ANSWER Coalition will be mobilizing its members and supporters to attend the historic People's Climate March. World leaders are coming to New York City for a United Nations summit on the climate crisis. With our future on the line and the whole world watching, we will take a stand to bend the course of history. We will take to the streets to demand the world we know is within our reach: a world with an economy that works for people and the planet; a world safe from the ravages of climate change; a world with good jobs, clean air and water, and healthy communities.
Contact ANSWER New York City at (212) 694-8720 or [email protected]
Do you like this post?