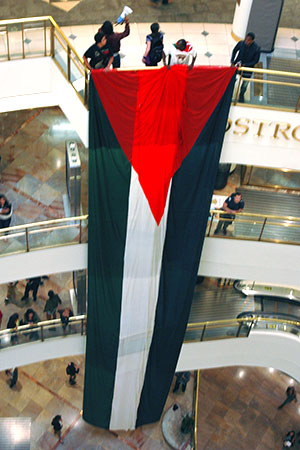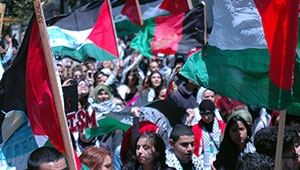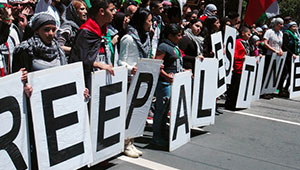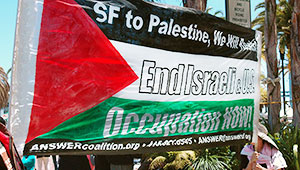 Fifteen hundred people, mainly youth and students, marched through San Francisco today in opposition to genocidal Israeli airstrikes and military action against the Palestinian people. In a dramatic action, a dozen ANSWER San Francisco youth entered the Westfield shopping center on Market Street as the march passed, and unfurled a giant Palestinian flag from the atrium.

Today's action called by the Arab Youth Organization of the Arab Resource Organizing Center was endorsed by the ANSWER Coalition and other organizations.

The ANSWER Coalition has been in the streets this week and providing analysis of the events as they unfold. Please visit our website for a national listing of upcoming protests and actions.

Please make a generous donation now to help organize broad support for the Palestinian people and against this new U.S.-backed Israeli war.
Do you like this post?