Double your impact!
Right now, your gift (up to $11,000) will be matched dollar for dollar!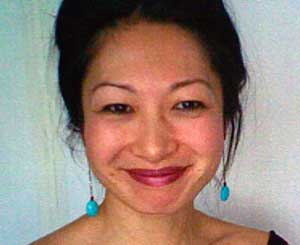 I think that each of us should try to do our part to show concrete support for the ANSWER Coalition, which accomplishes so much based on devotion and hard work.
As a teacher of children with disabilities, I am outraged that the government will spend nearly $1 trillion of our tax dollars next year for war and weapons while desperately needed funding is cut from education.
- Judi Cheng 
ANSWER supporter matching donations
dollar for dollar

Dear supporter of the ANSWER Coalition,
We are reaching the final day of our amazing $11,000 matching grant offer. Every dollar donated by December 31 will be doubled.
Many people have already stepped up to the plate and made an end-of-the-year, tax-deductible donation to help the ANSWER Coalition meet all the challenges in 2011.
Click here to make an online donation or to see how you can send a check to help us meet the matching grant offer from anti-war activist Judi Cheng.
Any check that is written by December 31, 2010, can be used as a tax-deductible donation for your 2010 taxes.
We have had an amazing response from ANSWER Coalition supporters who have donated in the past two weeks but we need everyone to participate. We can't continue to do this work without your help.
The coming year will be a major test for all those who are fighting for justice and peace. Sixty percent of the country is disgusted by the Afghanistan war and want it to end. With all of us working together, we can make this happen. Change comes from the grassroots. On March 19, 2011, people will be in the streets all over the country.
Take a moment and show your support today.
Best wishes to you and your family in the coming year,
All of us at the ANSWER Coalition

Do you like this post?