Long live Gaza!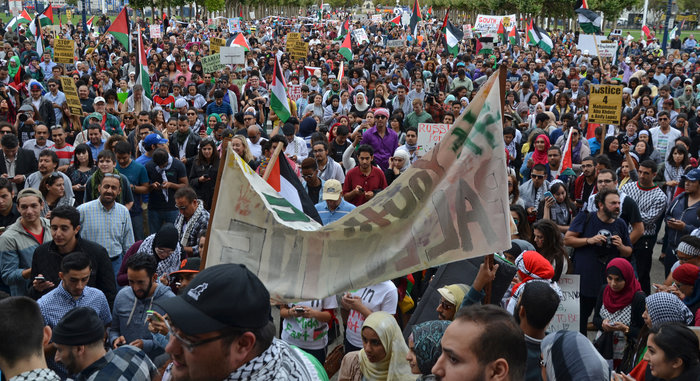 6,000 marched in solidarity with Gaza in San Francisco last weekend
National march in Washington, D.C. Sat., Aug. 2:
Stop the massacre in Gaza!
Transportation is being arranged across the country. E-mail [email protected] for more information or click here to help organize.
The White House (1600 Pennsylvania Ave.)
Saturday, Aug. 2 at 1:00 p.m.
The atrocities committed by the Israeli regime keep piling up in Gaza. Yesterday, over 70 people were murdered by relentless Israeli artillery fire in just one neighborhood alone, al-Shujayeh.
In response to this ongoing massacre, a broad coalition of anti-war, Muslim and Arab-American groups have joined together to organize a national march on the White House on August 2.
Please make an urgently needed donation today.
The co-sponsors are: the ANSWER Coalition, American Muslims for Palestine (AMP), Council on American-Islamic Relations (CAIR), American Muslim Alliance (AMA), Al-Awda: Palestine Right to Return Coalition, Al-Awda: Palestine Right to Return Coalition - New York, Muslim Legal Fund of America, the Partnership for Civil Justice, MAS Immigrant Justice Center, Islamic Circle of North America (ICNA), United National Antiwar Committee (UNAC), CODEPINK and World Can't Wait.
Every day, people across the United States are pouring into the streets to show their outrage at the ongoing Israeli massacre in Gaza. In many cities, these demonstrations are taking place on a near-daily basis – and are growing. Just last weekend, protests attended by many thousands took place in Chicago, Washington, D.C., Los Angeles and San Francisco. While the U.S. government continues to shamefully offer unqualified support for the brutal Israeli regime, the people of the United States are making it clear that public opinion is sharply turning against this long-standing policy.
The emerging movement that has brought so many people into the streets in local actions will now converge to illustrate the massive opposition among the American public to Israel's new war and U.S. support for their atrocities. Join us!
Please make an urgently needed donation to help us cover the many expenses associated with a national mass mobilization. We can do this only with your support.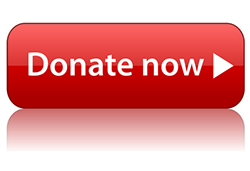 Do you like this post?