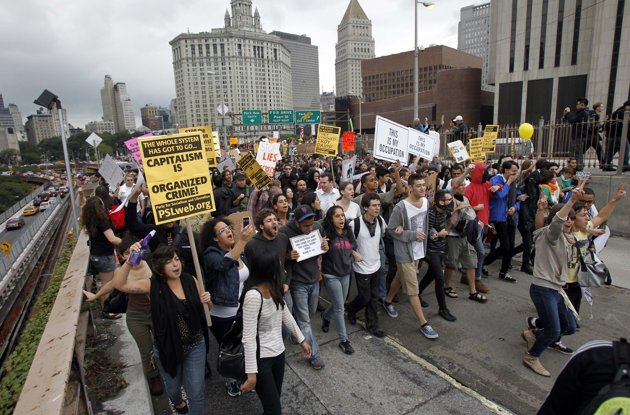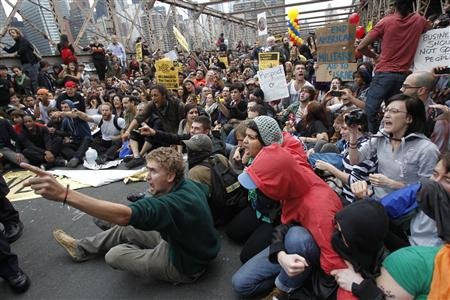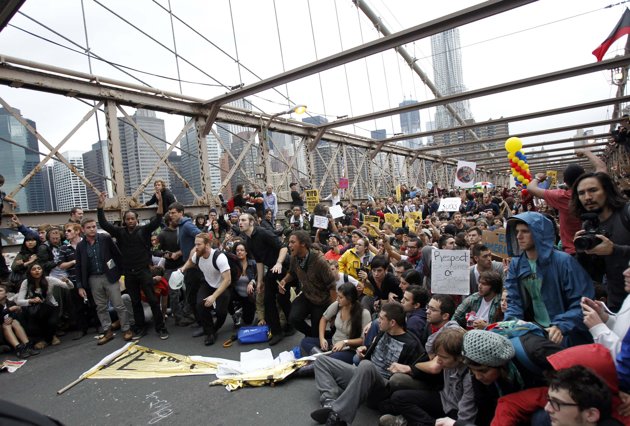 In a premeditated plan to suppress a peaceful protest of more than 5,000 people, the New York City Police trapped and arrested more than 700 people today in lower Manhattan as they marched from the Occupy Wall Street encampment to Brooklyn.

New York City police during the past 10 days have been beating peaceful demonstrators, running them over with police motorcycles and engaging in unprovoked pepper spray assaults in a frantic effort to drive demonstrators from lower Manhattan.

"At least 15 young organizers of the ANSWER Coalition were among the more than 700 people who were illegally arrested in this premeditated police operation on the Brooklyn Bridge. This is an effort to intimidate and repress the growing Occupy Wall Street movement," stated Brian Becker, National Coordinator of the ANSWER Coalition.
Police repression will backfire
"They want to smash this protest movement but they will not succeed. In fact, police repression will galvanize even larger protests.

"A new global mass protest movement has gripped the Middle East and Europe, and is taking shape now in the United States. Wherever the people are rising up against unemployment and austerity, government repression and corporate domination, they have been met with police repression. But these movements will not be stopped.

"The assault on peaceful demonstrators today in lower Manhattan is part of desperate police operation designed to stop and shut down the Occupy Wall Street movement which has gained new support in recent days from a growing number of labor unions whose members are facing mass layoffs, wage and benefit cutbacks and union busting efforts by the government," Becker said.
Do you like this post?