NYC fast-food workers in historic fight for unionization
Tell President Obama: Insist that Congress raise the minimum wage to $15!
Tell friends, family and co-workers to take action!
Today, hundreds of fast-food workers across New York City made history when they boldly decided to strike and protest the mega-billion dollar corporations that employ them. They demanded respect, their right to organize, and an end to poverty wages, which cannot even cover the basic necessities of life.
While the CEOs and investors take in billions, food-service workers are all too often sleeping in shelters and relying on social services to feed their children.
The company takes advantage of their workers' vulnerability by threatening them with replacement if they dare to speak back or organize. Workers have already been illegally fired in NYC for having had the courage to try to collectively organize with their co-workers – a legally protected right.
The ANSWER Coalition stands with the fast food workers of NYC and calls on all people conscience to rally to their side. Today, picket lines across the city and a rally in Times Square took place. Next Thur, Dec. 6, there will be a citywide march for low-wage workers gathering in Herald Square.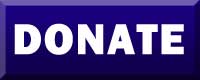 Do you like this post?