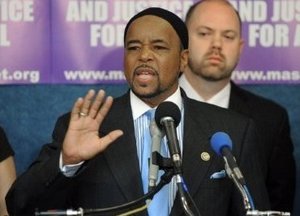 A broad coalition of community activists, civil rights, peace and human rights organizations held a Rally for Economic and Social Justice at Freedom Plaza in Washington D.C., on June 7 starting at noon. Following the rally, the crowd marched to the White House.
"We are rallying because President Obama has not lived up to his promises to the people," stated Imam Mahdi Bray, the principle organizer of the event. "Guantanamo prison remains open even though it has been declared a torture facility by the UN, immigrants are being deported in record numbers, the illegal drone warfare program has expanded when he should have ended it, and the NSA has carried out a massive secret spying program that violates the most basic rights of the people."
Do you like this post?