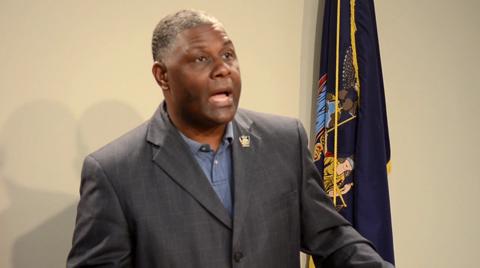 After nearly a year of struggle, the Syracuse community finally won a new Citizen Review Board in Dec. 2011. Written into the new legislation was a mandate that the CRB release quarterly reports to the public about its findings. 
At the end of November, the CRB released its first report, which covered more than half of the year. Over this time period, dozens of people have filed complaints about the conduct of Syracuse police officers, yet another confirmation of the routine harassment and brutality suffered at the hands of local law enforcement.
The report also makes clear the severe limitations of the CRB, which were apparent from the very beginning when the police chief himself was appointed to the ad hoc committee charged with writing the legislation. The following quote represents the most telling part of the report: "The number of CRB cases where the Chief of Police imposed sanctions or discipline when disciplinary recommendations were made by a CRB panel: 0." 
Out of the four times that the CRB recommended disciplinary actions be taken against the officers involved in the complaints, Syracuse police chief Frank Fowler took absolutely no action against any of the officers involved. These were cases, it should be noted, where the CRB sustained allegations which included theft, unconstitutional searches, lying on police reports and using racist language. In an interview with the Post Standard, Fowler arrogantly said that "Their recommendation and their investigation carries the appropriate amount of weight… I have the final say." (Dec. 19, 2012)
Unfortunately, none of this comes as much of a surprise. As an institution, the police exist to keep in place an exploitative and oppressive economic and social order. They are given weaponry, surveillance equipment, cars, big budgets and high salaries in order to maintain this order. 
ANSWER Syracuse fought for the implementation of the CRB. And two of our organizers were among the first to file a formal complaint against the police this year after they were attacked by officers during the eviction of Occupy Syracuse. The CRB found that the cop lied in his report and recommended disciplinary action be taken against him, but Frank Fowler unsurprisingly disagreed.
We will continue to fight to strengthen the CRB, to struggle so that it has the independent authority to sanction and discipline officers, and most importantly, we will continue to struggle against the exploitative and oppressive order that the police serve to protect. We hope that you consider joining us in this struggle.
Do you like this post?