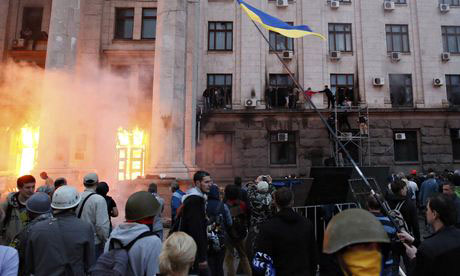 Far from their stronghold cities, a militia of fascists trap dozens of
innocent civilians in Odessa's trade union building on May 2,
singing pro-Nazi songs to taunt those burning alive inside.
Nazi symbols were spray painted on the ashes. At least 38 people
died, including many who were beaten to death when
they tried to escape the fire.
Join the nationwide grassroots movement to demand that the U.S. government cut all funds and military aid to the Ukraine government, which has a large number of neo-Nazis in its top positions.
During the past several weeks, thousands of people in the United States have joined the ANSWER Coalition's "No funds for neo-Nazis in Ukraine" campaign.
People are using our Take Action: No funds for neo-Nazis in Ukraine internet tool to send thousands of emails to President Obama and members of Congress. We are also organizing street protests and other events in Washington, D.C., and around the country.
The menace of neo-Nazism for the people of Ukraine is very real.
Its rise there is  giving added momentum to other  European fascist parties in Greece, France, Austria, Netherlands and more. The revival of fascism poses a grave danger to all people everywhere.
On Saturday, May, 3 neo-Nazi militias massacred 38 anti-fascist activists in the port city of Odessa after they chased them into a trade union building headquarters and then set the building on fire. As the trapped individuals unsuccessfully struggled to escape from the burning building, the neo-Nazi Right Sector militia sang pro-Nazi songs while shouting taunts and insults against Vladimir Putin and Russia.
"As the fire worsened, those dying inside were serenaded with the taunting singing of the Ukrainian national anthem. The building also was spray-painted with Swastika-like symbols and graffiti reading 'Galician SS,' a reference to the Ukrainian nationalist army that fought alongside the German Nazi SS in World War II, killing Russians on the eastern front," Journalist Robert Parry, formerly with the AP and now with Consortium News, wrote in his vivid description of the massacre in Odessa.
The overthrow of Ukraine's government on February 22 was part of an operation led by the same Neo-con politicians that brought us the Iraq war in 2003.
Victoria Nuland, who served as Dick Cheney's principal foreign policy adviser, is the State Department representative to Ukraine who was caught on tape in January 2014 naming the individuals who would serve in Ukraine's post-regime change government. She and John McCain joined the Kiev street protests where they had their pictures taken and gave U.S. credibility to the political opposition leaders who are in turn the leadership of the neo-Nazi Right Sector and Svoboda Party. Victoria Nuland is married to Robert Kagan, the co-founder of the Neocon Project for a New American Century, whose officials outlined and provided the blueprint for George W. Bush's war on Iraq.
Nuland, who was openly promoting the fascist-led protests in Kiev as a State Department official, is virulently anti-Russian. She explained the importance of the Ukrainian protest movement to a reactionary anti-communist think tank in Washington, D.C., in a speech she delivered in December 2013, immediately following her return from the protests in downtown Kiev: "We have invested over $5 billion to assist Ukraine in these and other goals that will ensure a secure and prosperous and democratic Ukraine."
The people of this country are being badly misinformed about the unfolding crisis in Ukraine, which began with a U.S.-backed regime change effort whose goal was to absorb all of Ukraine into NATO, and thus reverse Ukraine's strong economic and political ties to Russia. Nuland, McCain and now the entire U.S. government seem content with the fact that it was the neo-Nazis who were the driving military force in their regime change operation.
It was neo-Nazi militias who stormed and seized the Parliament Building on February 22, torpedoing a political settlement between Ukraine's elected government and a street protest movement, and established a new semi-fascist government that immediately banned Russian as an official minority language in Ukraine.
The people of this country are taking action. We do not support even one dime going to a regime that is loaded with neo-Nazis. Join the thousands of people in the United States have joined the ANSWER Coalition's "No funds for neo-Nazis in Ukraine" campaign by taking action today.

Please make a donation to help support our work around the war crisis in Ukraine.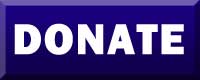 Do you like this post?