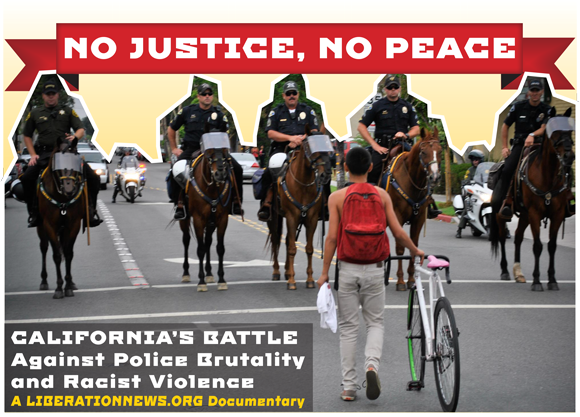 This film is an original documentary by Liberation News about the growth of a new, dynamic people's movement against police brutality.
The film is centered around the organizing efforts of more than 40 families of police brutality victims for a statewide march in Anaheim, Calif., on July 21, 2013--the one-year anniversary of the historic uprising against the Anaheim police after the killing of Manuel Diaz and a subsequent violent attack on neighbors who peacefully objected. It features footage from significant demonstrations leading up to July 21; the organizing efforts of participants; interviews with families, attorneys, activists and leaders in the police brutality movement; and the powerful July 21 action that shut down the Anaheim police station.
 
Do you like this post?