Your donation. Matched.
Dollar for dollar.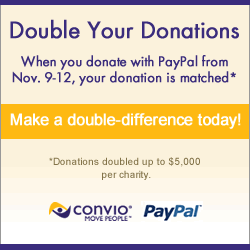 Dear ANSWER supporter,
Right now, every dollar we raise counts. Twice.
Starting immediately, donations made to the ANSWER Coalition via Paypal will be matched for a total of up to $5,000. If you don't have a Paypal account yet, you'll be given the option to create one—it only takes a minute.
There could be no better time to support to the anti-war movement. Please make an urgently needed donation right now via Paypal.

Do you like this post?